Shaun's Milk Cartons At the Melbourne Museum
Shaun's Milk Cartons are on Display at the Melbourne Museum from now thru July 31st at the Community Collections Corner (near Phar Lap).
The museum showcases 3 collectors every month and chose Shaun's Milk Carton Collection, a beautiful dress collection to wear in Paradise,
and a Prattware (something I haven't heard of but is quite special )
We arrived on Saturday Morning at 10 AM. Alice (in the background, right) set aside 4 display cases for us.
The cartons are a 20 year collection, since 1986 and represent some Australian Milk Companies that have now gone out of business. He even has one carton that celebrates
the 500,000,000 carton produced. Shaun figures everyone else has thrown their carton away which means he must have the 500,000,000th carton :-).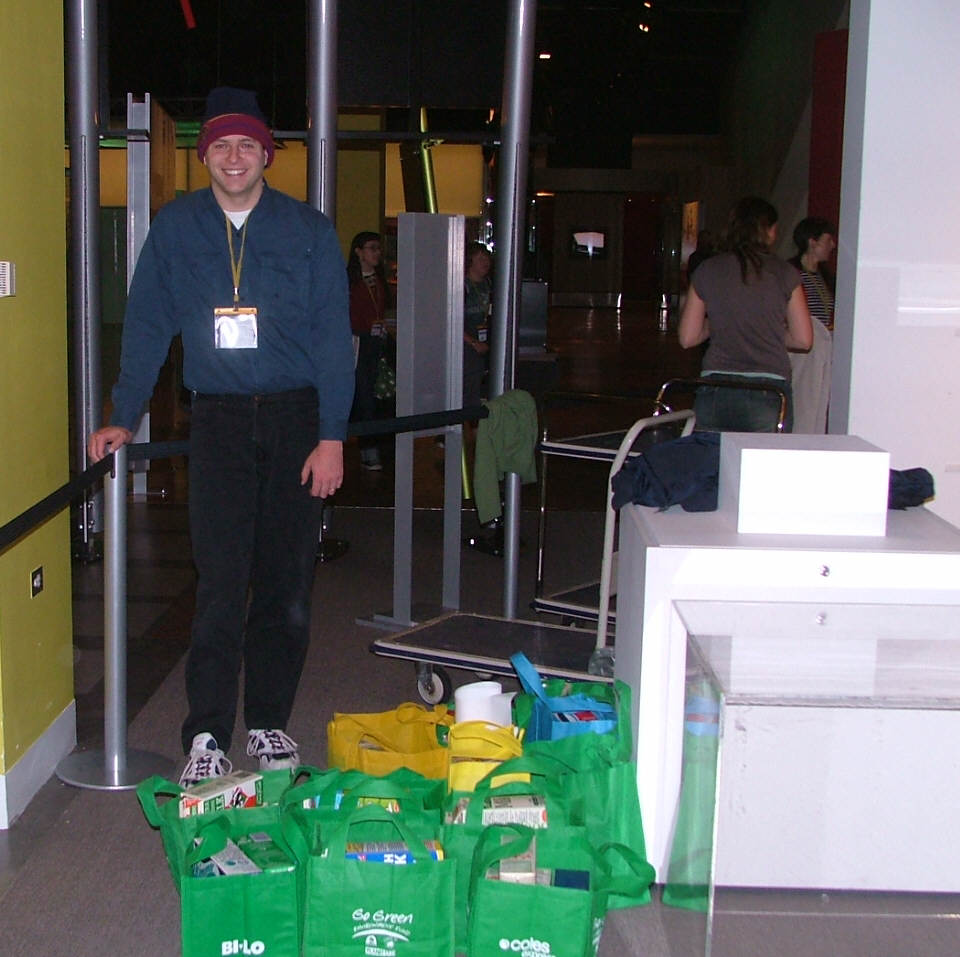 The wall before....

Shaun setting up his favorite little display unit.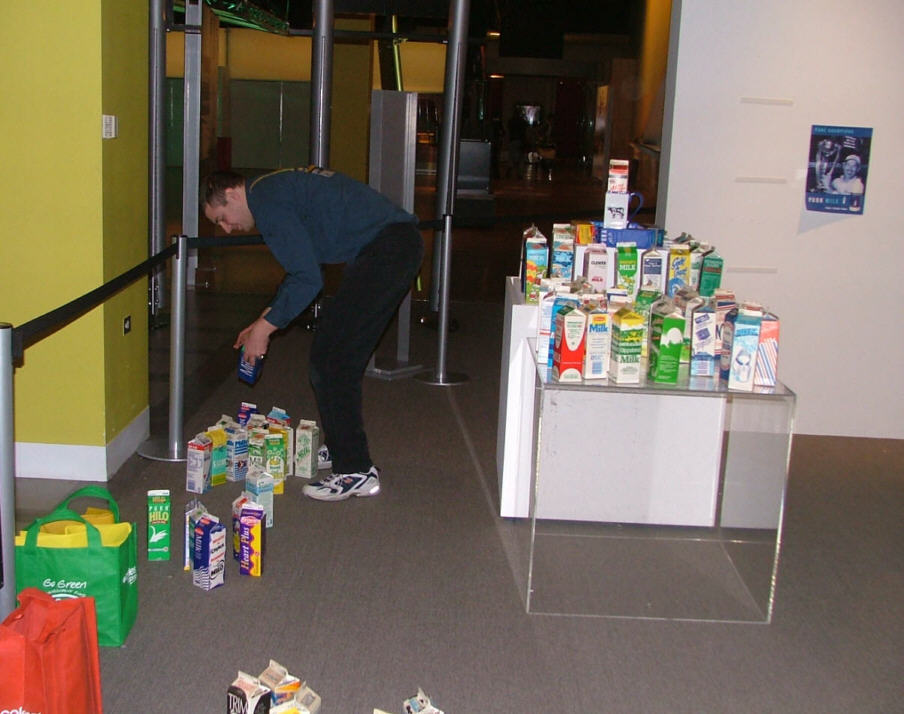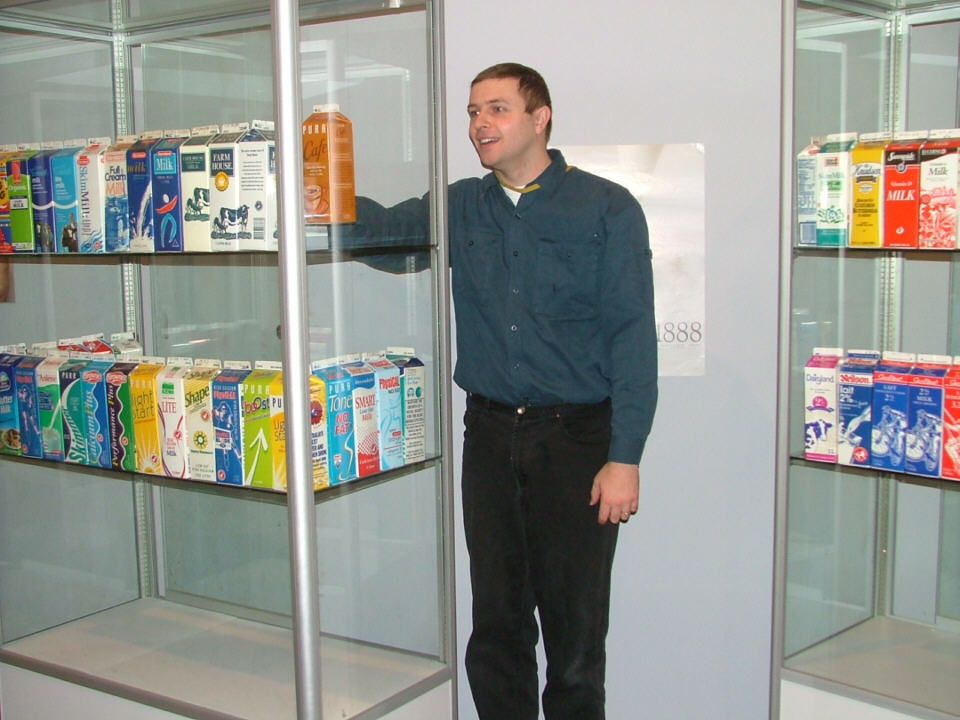 I told Shaun to stop making faces...

So here he is making a normal face....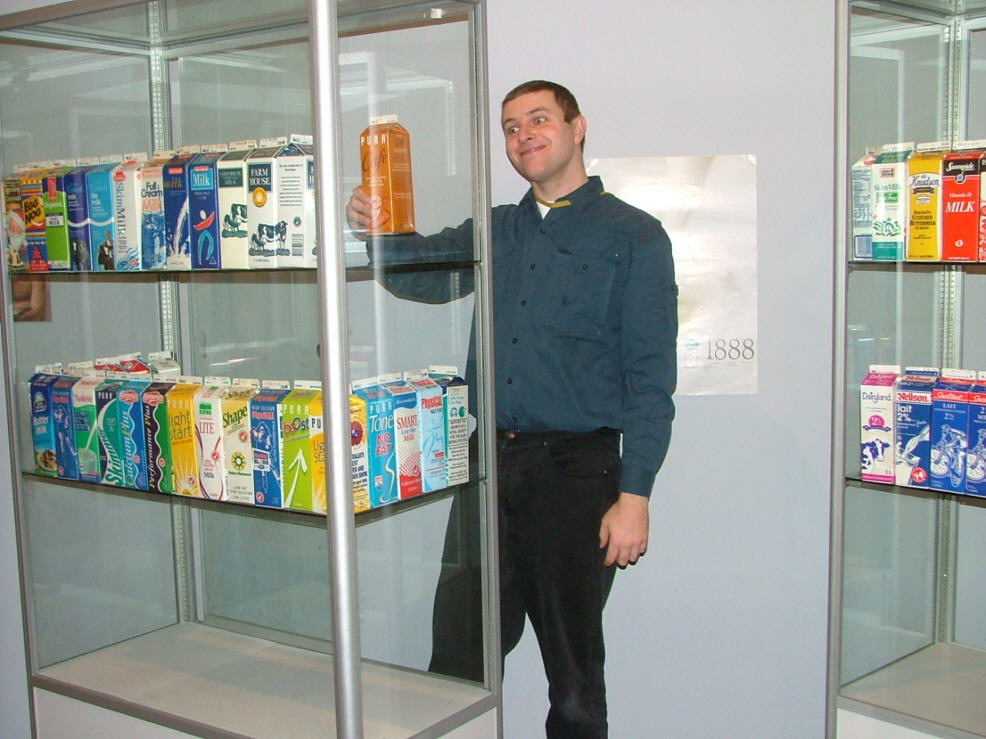 This is showing The Ideal Dairy's (second shelf) Lectures on the sides of the cartons. One says, basically, stop stealing our milk crates!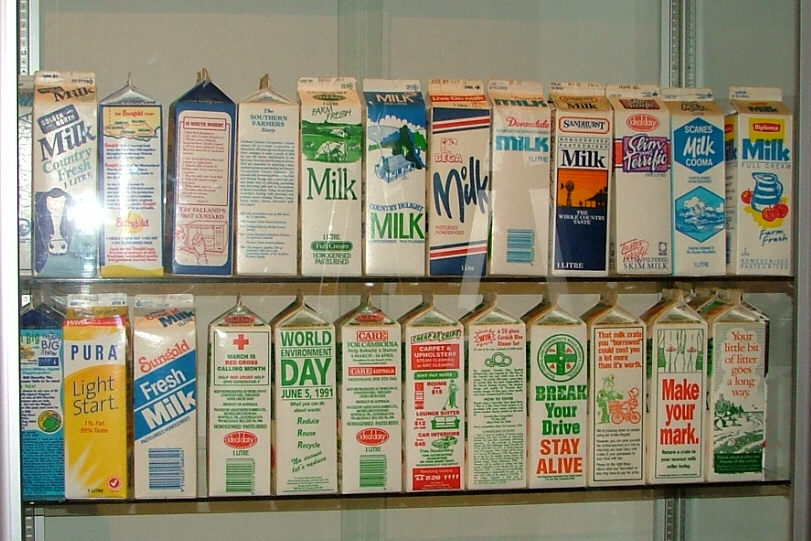 This shows the cartons from the USA that came from Beth and some we got ourselves in Texas and Massachusetts. On the next shelf are ones sent by Heather in Canada - (they are in French and English!) and Neil Tungstall, from England.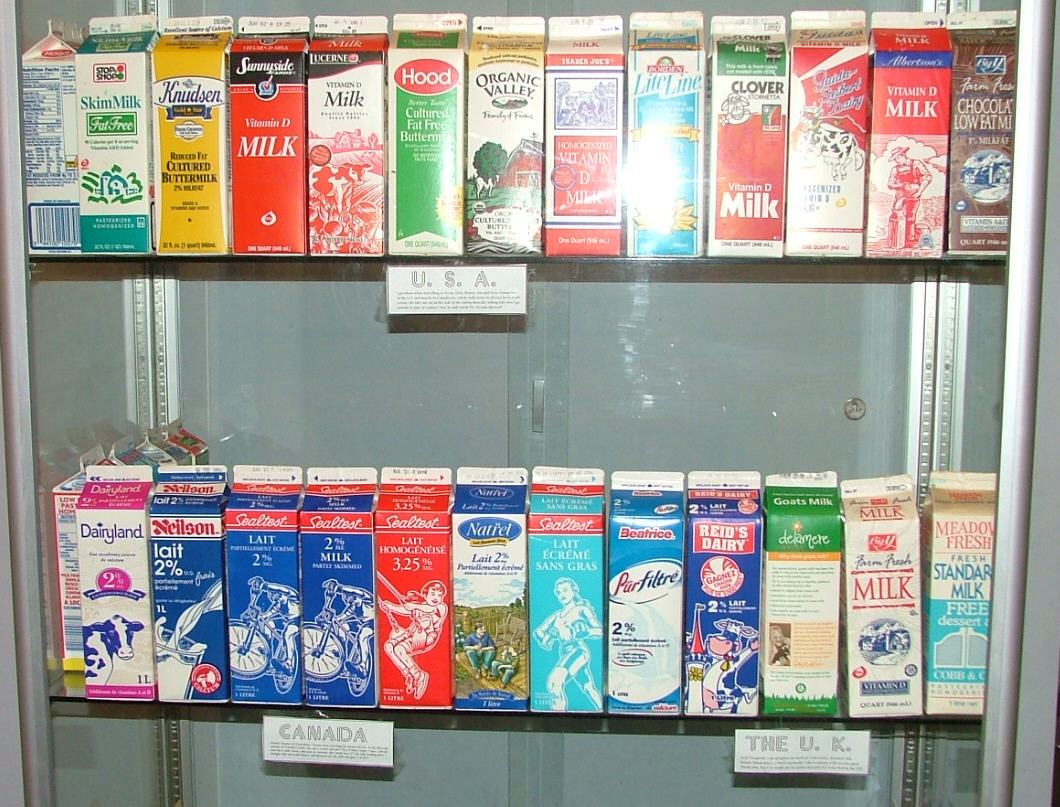 These are some of the labels on the display:





3 of the 4 display cases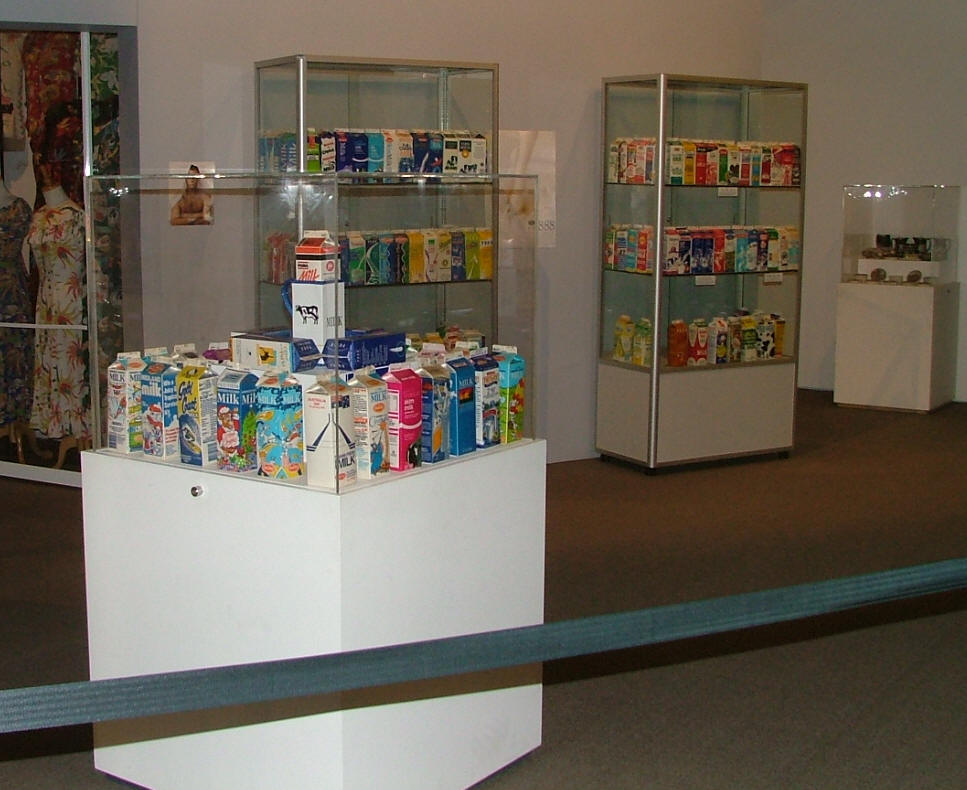 This is before the storyboard went on the wall. It goes up on those velcro tabs behind Shaun.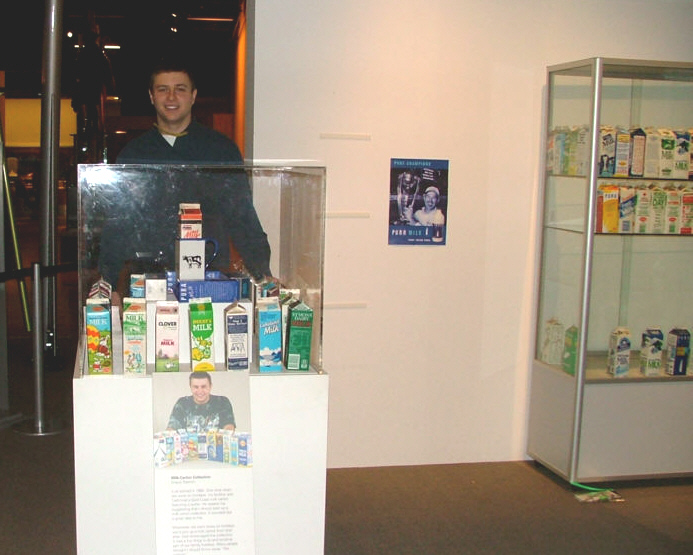 Ricky Ponting advertising Pura Milk, and Shaun's Storyboard. We love the Storyboard and hope to be able to have it
one day but the Museum seems to keep them on a wall with all the others for a long long time. So if you are ever in Melbourne,
be sure to check out Shaun's face.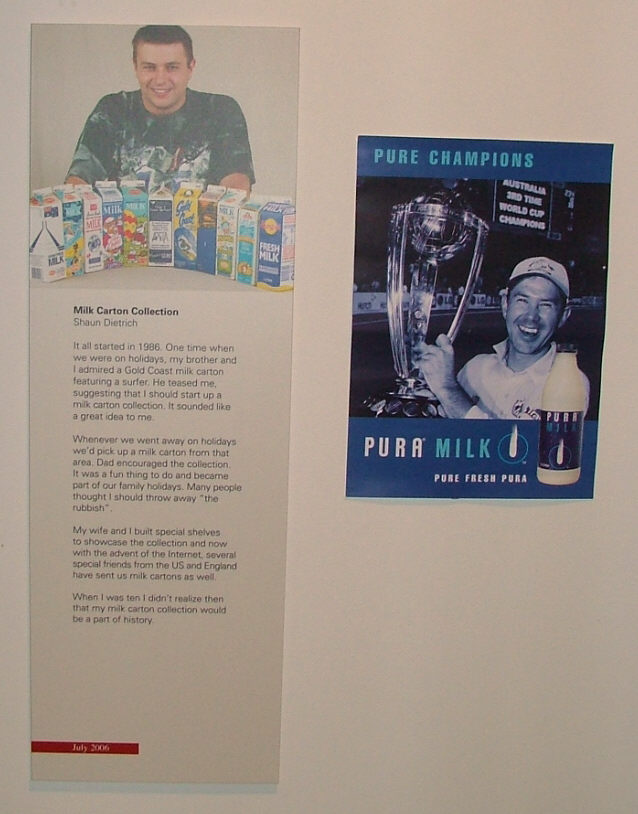 Pete Sampras "Got Milk?" Poster. The Got Milk? Slogon is huge over in the States but we couldn't find anyone to give us a huge "Got Milk?" banner. It would have
looked great above the display cabinets. We paid $1 for this ad on EBAY.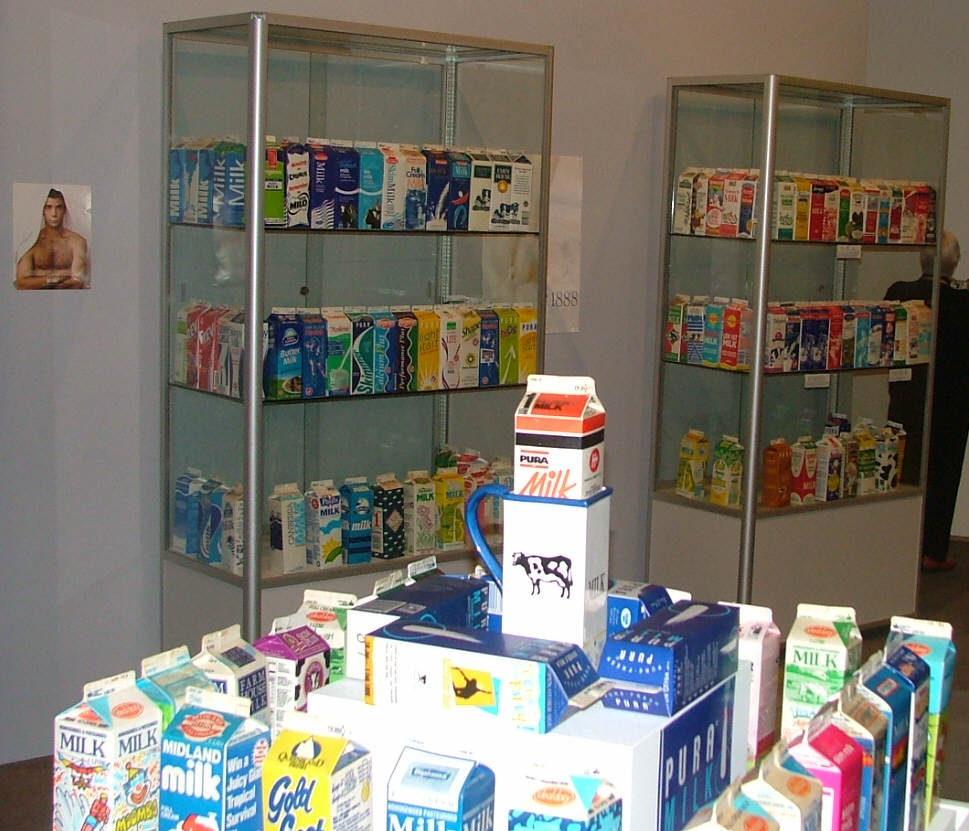 Shaun set up the showcase 1 to feature some of his favorite cartons including a Clover from the states and a couple Symons' Dairy.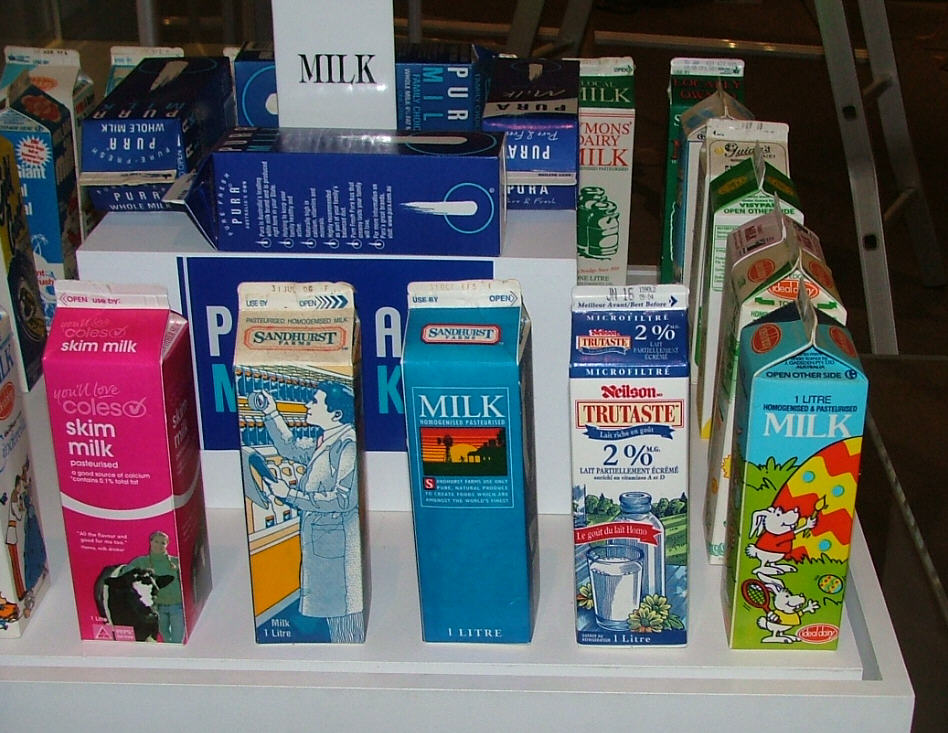 The Warnambul Cheese Factory donated a couple posters and some pens for Shaun's Carton Signing Day. (Mark Your Calendars!)


Shaun's display is the first one you see from the entrance.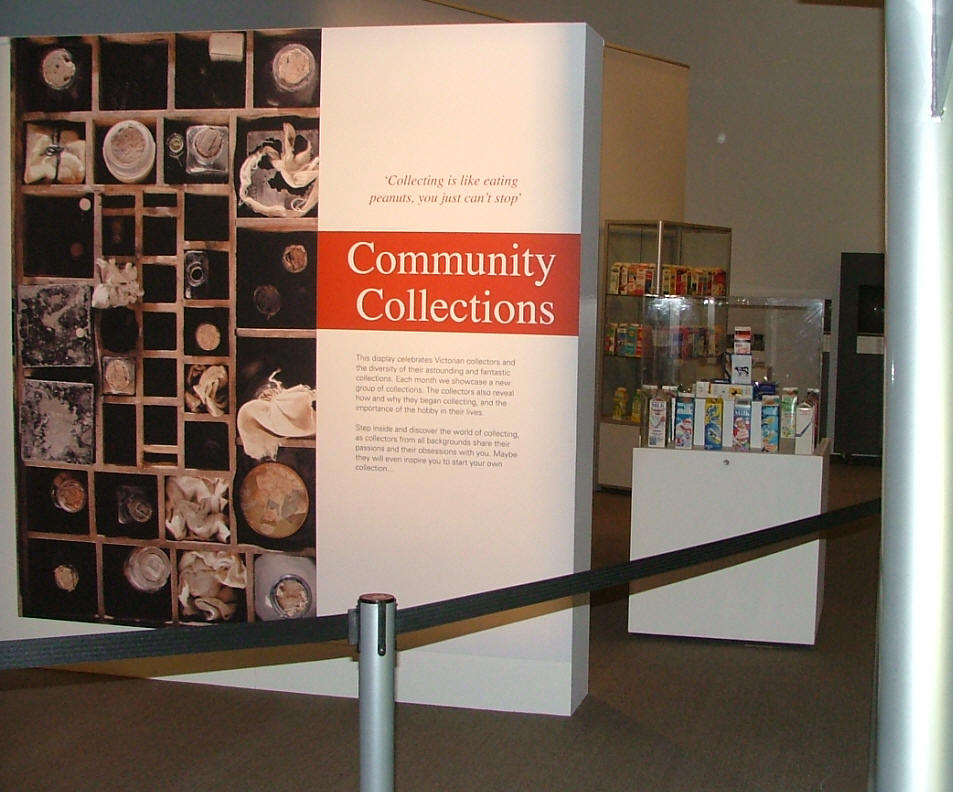 We went back to the museum on July 5th and installed Leslie Anne's wired cow - Rupert the dazed and silly baby cow. He fits just right on the bottom shelf.
The cow's head is really great. He has pinwheel-spinning eyes and cute nostrils and ears :-)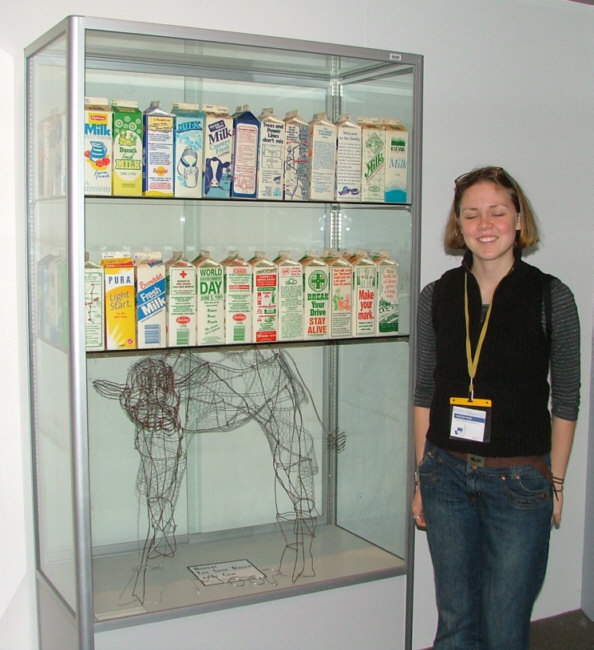 The other collectors' stuff: